July 30
We are pleased to announce the following line additions to our portfolio: Access Lighting Modern Forms Impact Lighting FME Lighting Each line adds excellent products to their respective product focus!  Visit our interactive line card to review these new lines and the products they offer.
April 9
We are proud to announce that we have added Artemide to our portfolio. Artemide is a world leader in lighting design products and we look forward to representing them to our customers. Artemide has been a worldwide leader in lighting design with an unparalleled commitment to technological innovation, research and human interaction. Established in 1959 […]
April 2
Effective Monday April 2nd, Bradley Eison and Zed Woodley have joined Clear Advantage Lighting.  Their experience and customer relationships add value and strength to our team.  Please join us in welcoming Bradley and Zed to the Clear Advantage Lighting family.
March 29
Please note that we will be closed Friday March 30th in observance for Good Friday.  Happy Easter to you and your families!
November 7
We at Clear Advantage Lighting are excited to announce that we have begun our expansion with a new warehouse, which is complete, and additional parking in the rear of our facility.  We are in the final stages of design and construction will begin shortly for additional office space and our new innovation space which will […]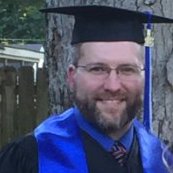 June 16
Joe Vinson joined Clear Advantage Lighting on Wednesday, August 16th as a controls specialist.