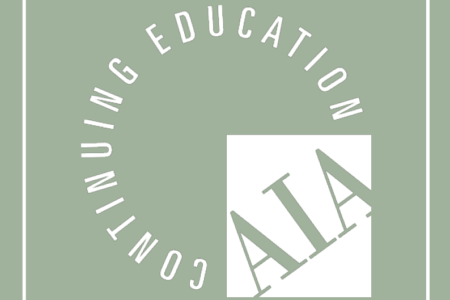 March 3
Join Clear Advantage & Cooledge TUESDAY, MARCH 23 and THURSDAY, MARCH 25 @ 12:00 PM Luminous Surfaces for Architecture ____________________________ Learn how luminous surfaces will change the way lighting is incorporated into architecture. Topics include the history and role of luminous surfaces in creating spaces that are more synchronized with the human experience of […]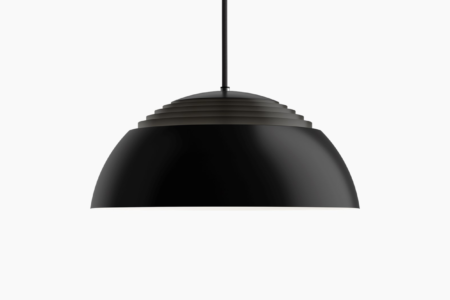 February 10
To kick off our 2021 Giveaways, we are starting with an AJ Royal Pendant from Louis Poulsen Enter our February Giveaway from now until FEB. 28 for a chance to win this classic pendant! How to win: Read about AJ Royal's features Answer 5 short questions Wait to see if you're the lucky winner!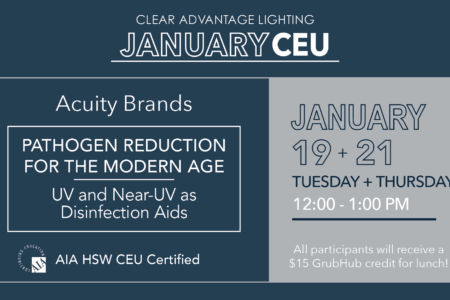 January 12
Join Clear Advantage & Acuity Brands TUESDAY, JAN 19 and THURSDAY, JAN 21 @ 12:00 PM Pathogen Reduction for the Modern Age: UV and Near-UV as Disinfection Aids _________________________________ -This presentation will discuss the use of Germicidal UV (and some non-UV) technologies that may be deployed to reduce pathogens in public spaces. -Various technological solutions […]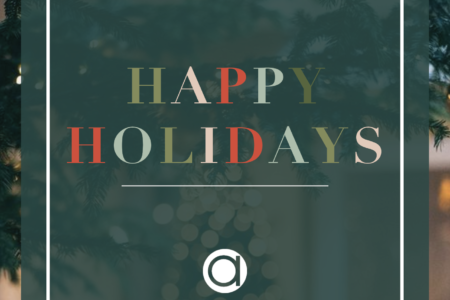 December 23
Clear Advantage Team wishes everyone a safe + healthy holiday season! Our office will be closed  12/24 – 1/3 Merry Christmas + Happy New Year!
December 3
This two part course introduces the essential concepts of lighting design. Good lighting design is critical to occupant comfort, safety and space functionality. This course teaches the basic concepts used for lighting design, such as color temperature, color rendering index (CRI), influence of colors and materials, types of light, and setting mood or emphasis in a […]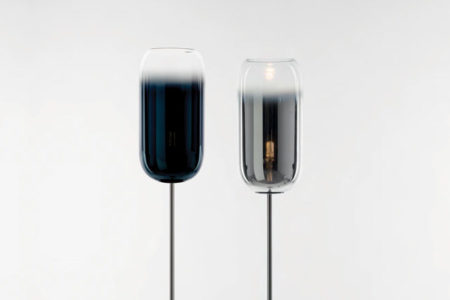 November 6
Gople Lamp is the latest product in the ongoing collaboration between Artemide and Bjarke Ingels Group. Gople Lamp is the perfect example of Artemide's guiding philosophy of "The Human Light". It aspires to create light that is good for the wellness of man and for the environment that has a positive impact on our quality […]